Contact

Address:
Zhengzhou city in China.

Phone:
0086-371-86151827

Email:
[email protected]
Cold Bending Pipe Dimension, Cold Bending Pipe Weight
Bebon is a cold bend steel products supplier in China. We have large stock of cold bending pipe in mill. We supply cold bending square pipe and cold bending round pipe. Cold bending pipe is widely used in construction structure.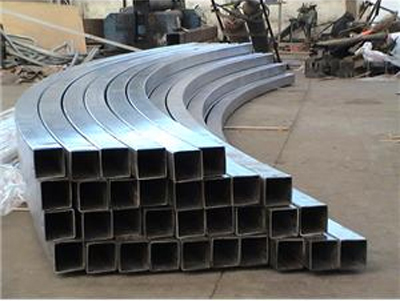 Cold Bending Pipe Dimension:
Cold bending for DN25 -- DN1400 for pipes (Cold heat pipe: DN25-133 intermediate frequency bend: DN6-1400), Thickness from 2.0-100mm. can do processing for surface area bellow 600 square meters, radius of circular arc are 1.8 m ~ 12 m length, minimum Radius is 0.5 meters, Or we could follow the drawing request.
Bending radius: R 6000 mm or less, and R 3 D (or with R equal to 3 D, 4 D, 5 D, 6 D, 7 D, 8 D, 9 D, 10 D to represent the bending radius, D is the pipe diameter
Angle Range of bend: θ are commonly used for 15 °, 30 °, 45 °, 60 °, 90 °, 135 ° and 180 °, can also according to customer's Angle bending are put forward
Maximum straight length for end of the bending pipe: 50-1500mm. We could also follow the request according drawing.
Cold Bending Pipe Weight (KG): [0.0433 (D) the TR theta] / 100000 + L (double side straight pipe weight).