Contact

Address:
Zhengzhou city in China.

Phone:
0086-371-86151827

Email:
[email protected]
Steel Pipe Truss, Steel Pipe Truss for Sale
Nowadays steel pipe is a widely used in architecture. Steel pipe truss is very economical and has light weight. Therefore it can be made as supporting, arch or frame.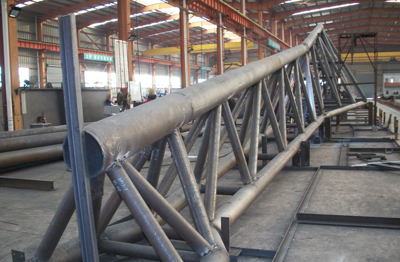 Main Material: Q235, Equivalent to ASTM A36.
Grade Q345, Equivalent to ASTM A572.
Design load Snow load: 20kg/m2,
Wind speed: 36m/s,
Earthquake: Grade 7
Applications in Architecture:
Industrial plants, logistics, warehousing, public buildings, stadiums, business clubs, high-speed railway stations, subway stations, high-rise commercial buildings
Bebon is able to supply steel pipe truss. If you are interested in steel pipe truss, please send the steel pipe truss drawing to us. We will offer the detail to you.