Contact

Address:
Zhengzhou city in China.

Phone:
0086-371-86151827

Email:
[email protected]
Tilting hydraulic plate shears
This is the equipment tilting hydraulic plate shears.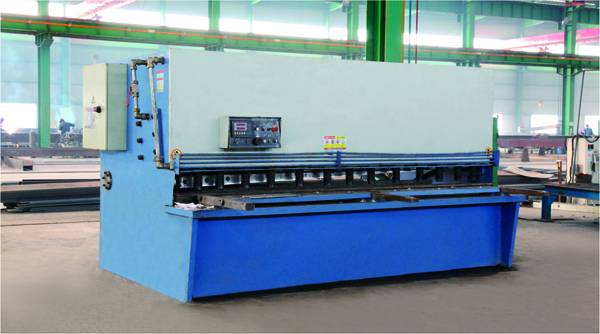 Characteristics:
1, hydraulic transmission, tilting head, frame the overall welding strong and durable, smooth oil cylinder use accumulator return quickly.
2, has the function of stepless stroke has two blade on the knife, the knife has four blade, blade handle interval adjustment, upper and lower blade blade gap uniformity is easy to adjust.
3, guard and electric interlock to ensure safe operation.
4, machine tool holder adopts independent hydraulic pressure, and at the end of each pressure with all have plastic shoes.
5, the special cutting machine CNC system behind E20. The number of shear with digital display device.
6, rolling device at the same time of reducing friction resistance, can also keep the surface from scratch.
7, all steel welded structure, vibration to eliminate stress, high strength, good rigidity.
8, the hydraulic transmission type, stable and reliable.